Born in Detroit, Michigan in 1970, Nicci Gilbert is very talented singer and former member of the sucessful contemporary R&B group known as Brownstone, which had a number of hits in the mid 1990s. The group is best know for their 1995 hit hit single "If You Love Me". On this project she brought together some of her singer and musician friends to capture a collection of R&B tunes. The lead vocals are passed from artist to artist and the grooves easy and tight. The classic bit "The Best Of My Love" and other well-know tunes such as "God Bless The Child".
Gilbert isn't from L.A. originally; the urban contemporary/neo-soul vocalist grew up in Detroit, where her mother was a jazz singer. Gilbert's mom did a lot to encourage her interest in music, and when she was in high school, Gilbert performed Madonna's "Crazy for You" in a talent show. After graduating from high school, Gilbert studied music and drama at Eastern Michigan University. But she ended up dropping out after two years so that she could move to L.A. with a friend and be closer to the music industry.
Nicci is currently pursuing a solo career, writing and producing and was recently featured on R&B Divas. She recorded her first solo record Grown Up Folks. The ensemble that came together for this project is known as the Soul Kittens and has performed as a cabaret style group for a number of years.
Monifah Carter, vocals
Demetria McKinney, vocals
Tammy Townsend, vocals
Teisha Jaretta, vocals
The sound of this recording brings these incredible musicians into your listening space. The HD-Audio surround mixes immerse you in the musical interplay with full range frequency response and dynamics.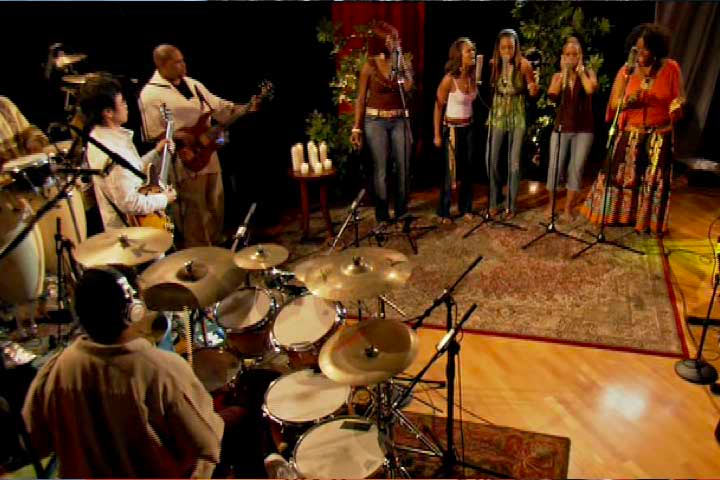 Audio Samples:
Best Of My Love –

Back To Life –

If You Love Me –

Woman In Need –
<
Sometimes Dancing –

Grapevyne –

Half Of You –

God Bless The Child –

How Did You Get Here? –